Origin Driving School is a prominent and has a great Reputation for its trustworthy service and for being the best driving school. We offer one to one tuition while you are practicing on the road. We Provide driving lessons in all suburbs of Melbourne. We Deliver Top Quality Instructions and ensure that driving lessons are delivered to you in a very enjoyable and fun way.
Contact Us
Phone: 1300 782 909
Phone: 9702 5060
Mobile: 0412 674 446
Hours of Operation
Open 7 Days A Week
(Mon- Sun) (7 am – 9 pm)
17+
Years in the business
27+
bEST Driving Instructors
98%+
FIRST TIME PASSING RATIO
Why You Should Choose Origin Driving School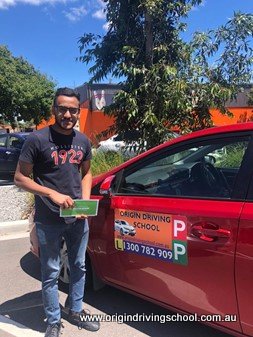 Top Place Learn to Drive
Origin Driving School offer a comprehensive range of driving lessons tailored to all students who seek driving lessons based on their unique learning style. Whether it might be intensive driving lessons, crash courses, refresher driving lessons or standard driving lessons anywhere, whether or throughout all suburbs in Melbourne. We know that finding the right driving school and driving instructor can be a difficult job as it is a big decision to ensure that you get the best out of your lessons. Origin Driving School instructors are 100% professional, kind, honest and friendly, so we can reduce the number of hours that you have to spend practicing for your driving lessons.

Best Driving School in Balwyn
It has been a great experience with Origin Driving School, the instructor and the instructions were crystal clear, and the driving lesson covered every route, and it was a great pleasure to get my driving lessons from Origin Driving School.
The service was very good and adequate technique, and the instructor was very nice.
https://youtu.be/r3vwDIavmE0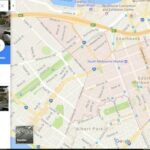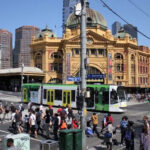 Driving Lessons & Package Prices
Single Driving Lesson
45 Minutes – $55
60 Minutes – $65
90 Minutes – $100
Discount Packages
Five 45 Min Lessons – $261
Five 60 Min Lessons – $309
Five 90 Min Lessons – $475
Licence Test
45 Min Plus 1 Drive Test – $180
60 Min Plus 1 Drive Test – $190
90 Min Plus 1 Drive Test – $220
Licence Test Packages
Five 45 Min Less & Drive Test $386
Five 60 Min Less & Drive Test $434
Five 90 Min Less & Drive Test $596
Origin Driving School Service Areas
What Our Clients Say About Us